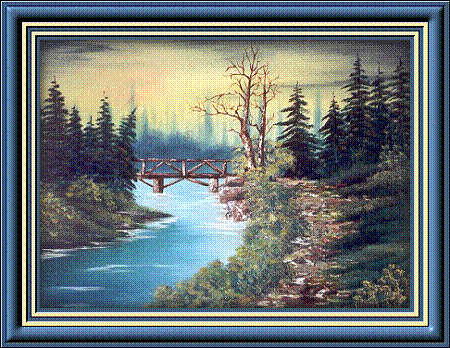 All art on this page is copyright of
Artist Evanda Rhea Sallinger.
Please visit Evanda's site below.


All stationery are in zip format and will require an unzipping program to install. Unzip the files into the C:\Program Files\Common Files\Microsoft Shared\Stationery folder. You must be using Outlook Express 5.00 or higher to use this stationery.



Snow Covered Bridge /Click Here